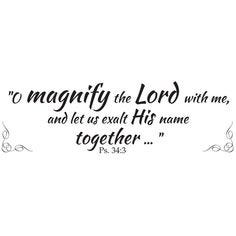 "It was while sitting in a lecture room at university that I first saw the black dot that came to change my perspective on most things. The professor projected an image of a small black dot in the middle of a very big, white screen. He asked us, "What do you see?" Every student immediately responded to his question, "A black dot." He paused for a considerable length of time, and then asked again, "What do you see?"
When we gave the same reply, he told us that he saw a huge, white space. While we saw a small black dot, he saw something far bigger. It had been there all along, but each one of us had missed it.
We see what our eyes are trained to see, and it takes effort and time to train our eyes otherwise. How often do we focus on the small things in life, rather than on the big God we serve? We notice what we don't have, what isn't working, what didn't happen, what irritates us, what is broken or disappoints us. We can have twenty great things happening in our lives, but when one thing does not go right, we lose sight of the twenty and focus on the small black dot.
We must decide to make God bigger than anything else in our lives. The more we focus on him, the smaller the black dots will become.
What do you see?
In what areas of your life are you focusing too much on what is wrong?"
Could not have said it better myself. Thank you Christine Caine and Living Life Undaunted.
Nursery/Mini Church Ages 0-5 - Day 3
Kid's Church Ages 6-11 - Day 4
Pre Teen 12+ - Day 4
Andrea